The First Mower, Ryobi Reel-Type Lawn Mower LM-2800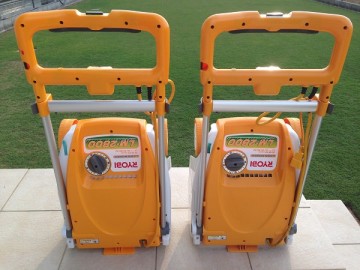 This year's lawn care had almost finished with the last mowing on October 10. I storaged our lawn equipment before the off-season and took their photos together. So I will exhibit our home lawn equipment.
To begin with, in the right of the photo is our first mower, Ryobi reel-type lawn mower LM-2800. (I will introduce the fourth Ryobi in the left another time.) The first Ryobi is still in active service, although it handed the position of the main mower to the second, Husqvarna and then to the third, Baroness.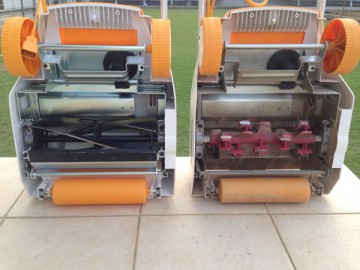 The first Ryobi is currently working as a thatching machine. The attached is Ryobi thatching blade 280 mm, 6730747. It can remove a surprising amount of thatch. About 3 bags of thatch can be removed in large garbage bags in our home yard, even immediately after the mowing.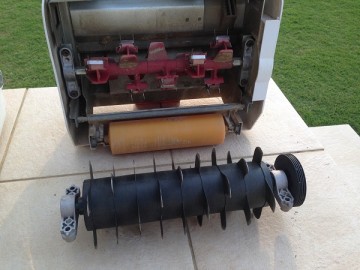 It also works as a vertical cutting (root cutting) machine. In the photo is Ryobi root cutting blade 280 mm, 6077047. By vertical cutting, it also removes thatch while cutting roots. A comparable amount of thatch can be removed as the thatching blade.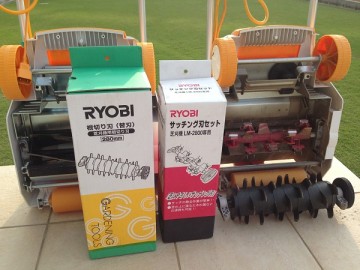 I use vertical cutting for the renewal process in the beginning of the season, and thatching during the season, depending on the purpose.