Lawn in Sherbrooke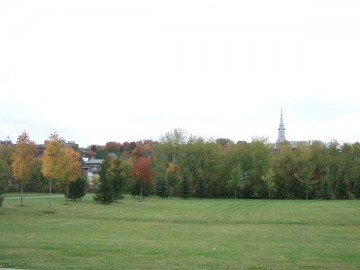 This is a lawn in Sherbrooke in Québec, Canada.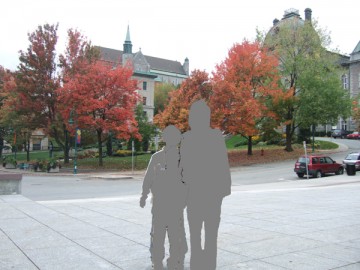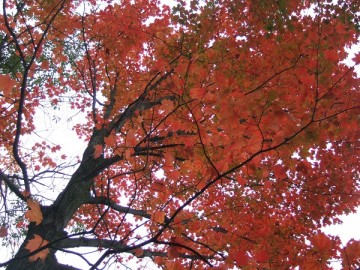 The photo is October 8, 2007. We went to see the autumn foliage this day. The red autumn leaves are beautiful.
The best sightseeing places on the east of Canada are Prince Edward Island and Maple Route. Maple Route is a total of 800 km of route, which runs from Niagara Falls in Ontario, to Québec City, the capital of the province of Québec, via Montreal. It's famous for the beautiful red leaves in autumn. (But the name of Maple Route is proposed by Japanese, and local people don't use this name.)
Sherbrooke is located here, one and half an hour of driving from Montreal. It's the regional capital of the Eastern Townships, a popular tourism region, where autumn foliage is beautiful, although it's a little away from highway 401, the main route of Maple Route.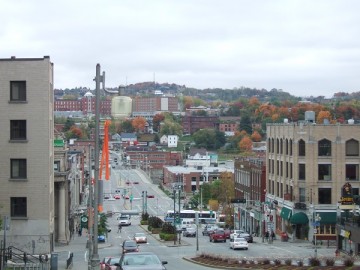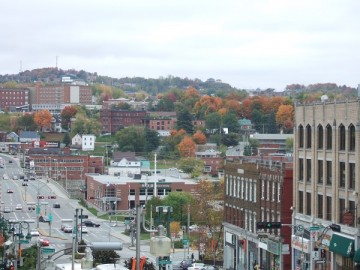 The townscape of red brick and the autumn leaves are beautiful.
Eastern Townships is the region originally developed by United Empire Loyalists who immigrated from America; however, it's now completely a French area, as usual with a rural town in Québec. A waiter in a hamburger shop we visited was also a French girl with no doubt and didn't speak English at all. But it not a problem for taking a walk and enjoying fall leaves. It was a nice place with fine scenery.